Wedding Venues
Plan an Unforgettable Wedding at Our Resort
Safety Harbor Resort and Spa offers an exquisite collection of indoor and outdoor wedding reception venues for your memorable wedding celebration in Tampa Bay. Nothing beats the glorious Florida sunshine and our historic setting with every modern amenity at your fingertips. Choose from our wide range of exceptional wedding venues and facilities and breathtaking event spaces to provide the perfect backdrop for your big day.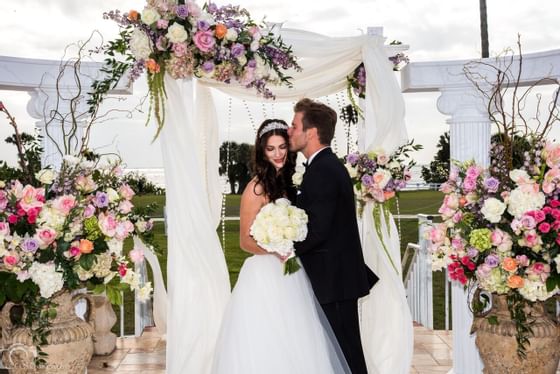 Bayview Terrace - A Waterfront Delight
At the Safety Harbor Resort and Spa, we have the perfect outdoor wedding venue for your special day. Located right on the peaceful shoreline of Tampa Bay, our Bayview Terrace showcases both the waterfront and our beautiful grounds. A short walk brings you to the Safety Harbor pier and marina, another perfect setting for wedding photos.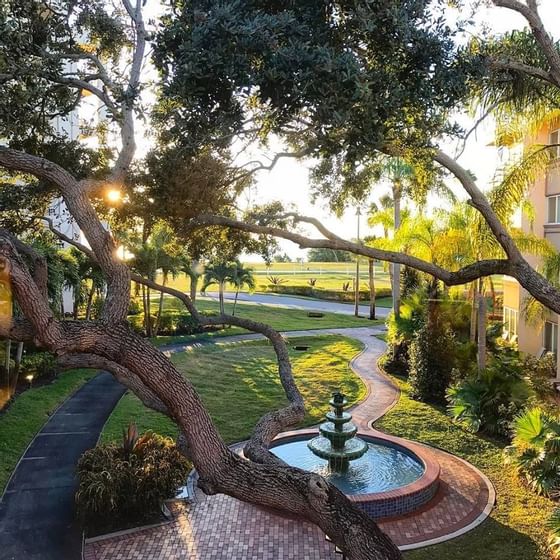 Tranquility Garden - Lush and Unforgettable
Looking for a serene, lush garden for your wedding? Look no further than our Tranquility Garden, a magical venue perfect for your vows, renewing your vows or an unforgettable bridal shower. Nestled among the trees, an elaborate fountain flows with the healing waters from Florida's only natural mineral springs which bubbles underneath our historic property. Brides revel in delight when the fountain is adorned with flowers, adding the perfect floral touch to their unforgettable garden wedding.
REQUEST A PROPOSAL
Request a proposal and one of our professional wedding specialists will contact you with more information and details about how the Safety Harbor Resort and Spa can make your outdoor wedding or outdoor wedding reception one you will never forget!
Exquisite

"My son's wedding reception was exquisite"
Best Outdoor Venue

"Definitely one of the best outdoor venues I have ever been to"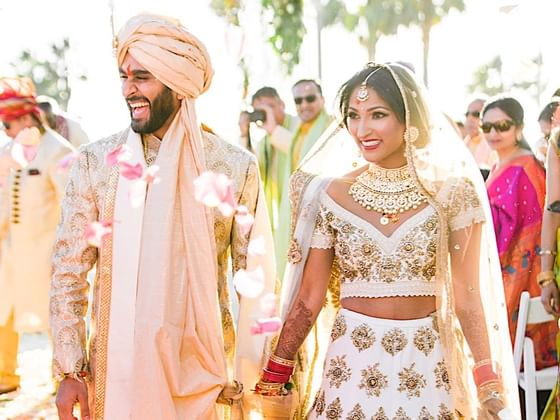 Weddings, Sweet 16 Parties & More
Party Tent for Weddings, Sweet 16 Parties and More
Whether you're planning a corporate meeting, special birthday celebration, or your happily ever after, our versatile event and party tent is sure to set the perfect tone for you and your guests. Complete with elegantly draped ceilings and dazzling crystal chandeliers, the tent offers a creative ambiance that comes second to none. Have an intimate gathering or invite all of your friends, this space comfortably accommodates events large and small.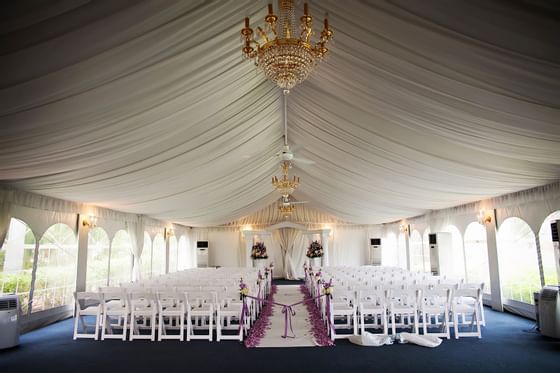 Climate-controlled tent
Our climate-controlled tent is perfect for any occasion, any time of year
Love the outdoors, but not the Florida humidity? Look no further when planning your event! With our beautiful event tent, you can have a wedding ceremony reminiscent of the outdoors, surrounded by lush landscape and palm trees, but in the comfort and luxury of our air-conditioned tent. Dressed as a formal space or laid back for a daytime summer get together, your photographs will be picture perfect. Guests will thank you as they sit back and enjoy the comfortable atmosphere and entertainment, no matter what time of the year.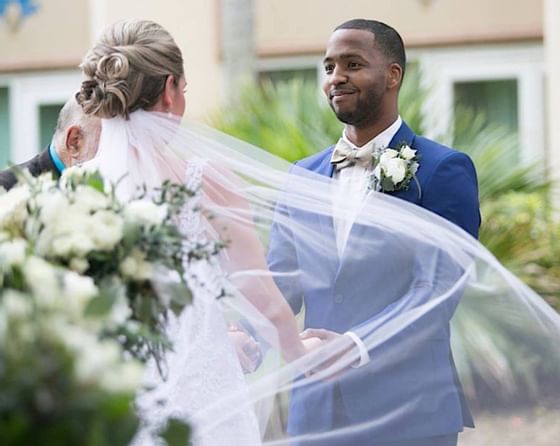 Perfect Indoor-Outdoor Option!
Planning a corporate meeting? Our tent is the perfect indoor-outdoor option!
Make your daytime meetings more enticing than ever, with windows looking out to picturesque scenery and our Bayview Terrace. Break for lunch and unwind with a stroll in Tranquility Garden or enjoy a refreshment at our recently renovated Parthenon Bar & Grill, poolside.